Contact & Directions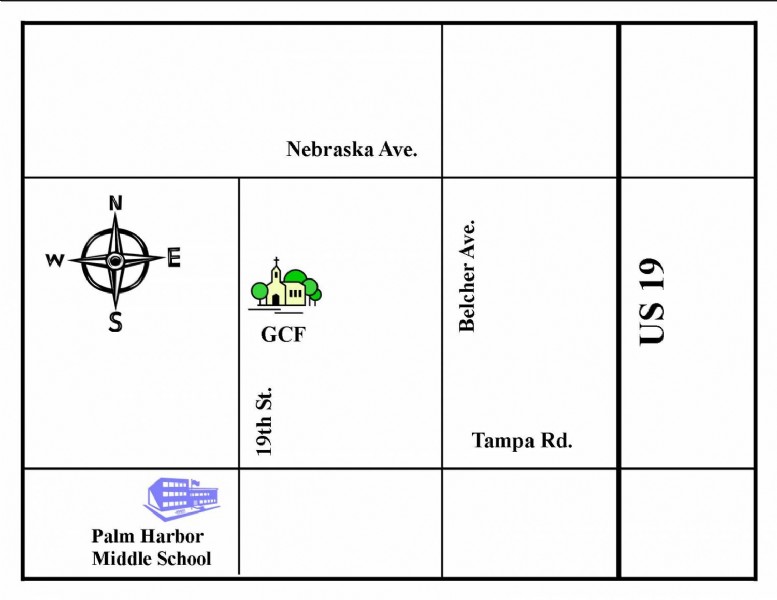 Gulf Coast Fellowship is located at 600 19th Street in Palm Harbor, halfway between Tampa Rd. and Nebraska Ave. on 19th Street. Look for the "FISH" on the church sign. Need help with directions? Here is an easy link: maps.google.com/maps.

The church phone number is
727-786-2505

Please leave a brief message and your phone number if no one is available to receive your call.
You may also email any questions or concerns to the church using the questions@gulfcoastfellowship.org link, a link that also appears at the bottom of every page of the website (in case you intend to do some more browsing).