Media
Fight to the Finish (Joshua 11:1-12:24)
Sunday, November 24, 2019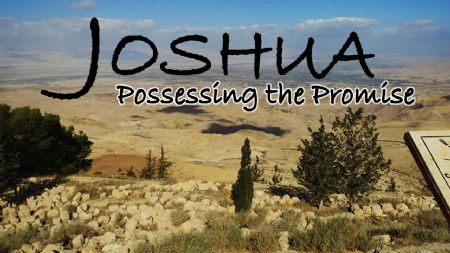 If you would like to follow along using an outline designed specifically for use with this message, click here.
Sunday, February 16, 2020 •
The division of the Promise Land among Israel's twelve tribes was nearly complete, but leadership was failing the people. How important is leadership in corporate sanctification and to whom is it accountable?
Sunday, February 02, 2020 •
Joshua 13 is an important turning point in the book. With Israel's major opposition in Canaan crushed, all that remained was for individual tribes to conquer and inhabit towns allotted them. But was it too late for some Israelites to inhabit the land for which they had waited?
Sunday, December 22, 2019 •
Isaiah was a "Major Prophet" in Israel whose message was written 800 years before the prophesied Messiah's birth. Isaiah's titles for the Messiah (Christ) have inspired hymns of praise as well as intense reflection. Today we will explore the four titles found in Isaiah 9:6.