Media
What to DO When Your Messiah is Missing, Part 2 (2 Samuel 16:15-18:33)
Sunday, February 27, 2022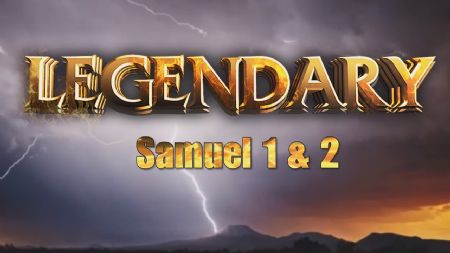 If you would like to follow along with an outline designed specifically for use with this message, click here.
Sunday, May 15, 2022 •
In today's passage, Jesus calls Levi (a.k.a. Matthew) to be a disciple. Levi immediately throws a party to introduce his friends, and fellow social outcasts, to meet Jesus. Is his excitement shared by many Christians today?
Sunday, May 8, 2022 •
Jesus performed many miracles during His earthly ministry, but His greatest miracle was not witnessed by human eyes.
Sunday, May 1, 2022 •
Followers of Jesus (a.k.a. disciples) minister to people's physical, emotional, AND spiritual needs (1:16-39), but are there limits to our ministerial reach? In today's passage, a leper questioned Jesus' desire to heal. Jesus' response provides another lesson in ministry to His followers.