Ministries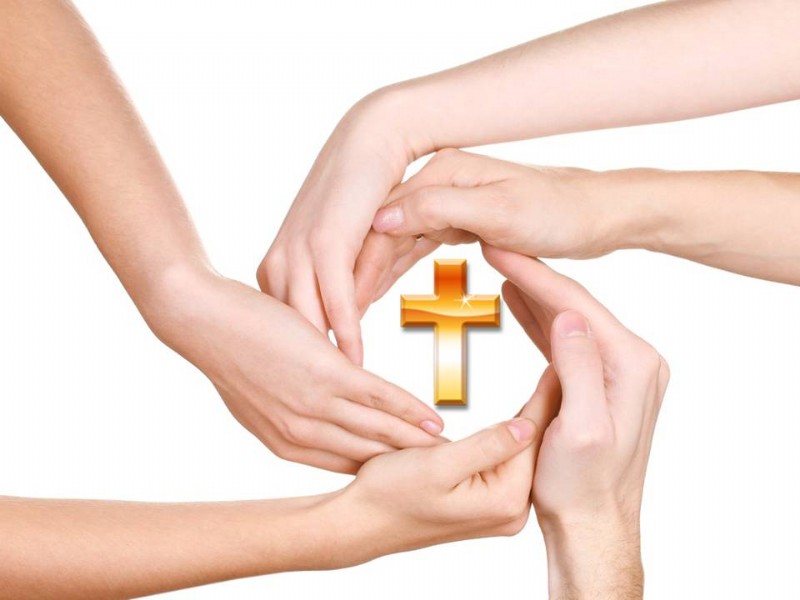 Gulf Coast Fellowship believes that being a member of the local expression of the Body of Christ means putting words into action. Our members are involved in many ministries. Here are just a few of the ministries in which we are involved (and the list is growing!). We are impressed with how God is using Gulf Coast Fellowship. Are you?
DISCIPLESHIP: Sanctification U. currently serves to meet the needs of our small group ministry (i.e., Sunday School). Future campus expansion will incorporate space designed for Bible study to benefit both adults and children. Please check out the CALENDAR for time and study details.
BENEVOLENCE: Recognizing that existing ministries may have a better organizational strategy to meet pressing needs of our community, Gulf Coast Fellowship has partnered with several of these ministries through monthly financial gifts from our offerings. These currently include the following ministries: F.E.A.S.T., The Shepherds Center, RCS Grace House, Kimberly Home, and New Life Solutions.
PALM HARBOR MIDDLE SCHOOL: In the Fall as the holiday season approaches, a portion of the benevolence fund is used to provide grocery store gift cards to families of needy students. We work closely with school administrators who identify the number of families requiring assistance.
OPERATION CHRISTMAS CHILD: Every Christmas holiday season, dozens of boxes lovingly filled with toys, candy, and bathroom necessities are sent across the world through Operation Christmas Child, a ministry of Samaritan Purse and Franklin Graham. These boxes include the Gospel and bring joy to every child who receives one.
"BRIDGE" EVENTS: We know that not everyone will investigate a church through its website (as safe as that may be), much less make an actual visit. But these same people may be willing to check out a fun, family-friendly activity that could break down possible insecurities. One of our most popular on-going bridge events is FILM & FAITH where we view a movie together over some popcorn, then hold a brief discussion of the movie's spiritual and religious themes. Everyone is invited to bring an un-churched friend to this FREE quarterly event. Other successful bridge events have included our annual Fall Festival and New Year's Chili Cook-off. All events are advertised through church media including Face Book and details are included in the church CALENDAR.
F.E.A.S.T. "SUMMER HARVEST" COLLECTION: Every summer, church members fill grocery sacks with food for the North Pinellas Food Pantry known as F.E.A.S.T.
WALK FOR LIFE: Gulf Coast Fellowship supports life and shows it by participating annually in the New Life Solution's Walk for Life. New Life Solutions is the Ministry Head of the Pregnancy Center of Pinellas County, More2Life Youth Development Program, Passages Post-abortion Grief Support Program, and the Breath of Life Women's Health Services and Birth Center. They are a Christ-centered ministry offering hope, help and healing for women, teens, and families by promoting healthy lifestyle choices and relationships operation of many ministries, including Pinellas County's crisis pregnancy center.
"REAL MEN": Every month, Pastor Doug hosts "REAL MEN." Every other month is a "REAL MAN" breakfast for a nominal charge that includes a short devotional. On alternate months, a work ministry day is scheduled. Past work ministry days have included church clean-up, benevolent service to church members, and construction work for ministries the church chooses to help through benevolence.
FINANCIAL PEACE UNIVERSITY: Gulf Coast Fellowship has offered this popular Dave Ramsey series on a number of occasions. Financial Peace University is a 13-week course in which the average family pays off $5300 in debt and saves $2700. Dave's website lists upcoming classes in our area.
SHORT TERM MISSION TRIPS: Gulf Coast Fellowship is excited to be staging its first Mexico mission trip. Pastor Doug will be leading a team to Mexico City to work closely with Dennis Poulette and YMI. Our prayer is that this will be the first of many trips to garner more praise from every tribe and tongue for God!